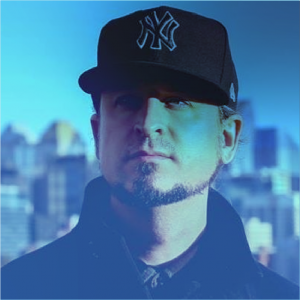 Nathan Lenet
Founder and Executive Director
Nathan comes from an arts and performance background and has been an artist since he was a toddler. In his pre-teens, Nathan was drawn to the culture of Hip Hop, one of the art forms now pivotal to the ReFreshed project. Rap music was a way for him to find his voice and he began performing and writing in his teens. He has continued practiced his art as a Hip Hop emcee and spoken word artist, locally and internally for two decades.
His devotion to supporting positive change in Canada's Indigenous population began when he was 20 years old, working in Cape Dorset, Nunavut. He learned first-hand about Indigenous life and culture and the social issues communities like Cape Dorset face in Canada. Through hosting a local radio show and building friendships, he shared his love of the Hip Hop art form and culture with the community. Upon his return home to Calgary, Nathan knew that the tragedies of Cape Dorset were not isolated. Over the years, Nathan has lost many friends to suicide, addiction and death.
Unable to sit by and watch these injustices unfold, Nathan made the decision to dedicate himself to making a difference in the lives of marginalized and Indigenous youth. He pursued formal education in Cultural Anthropology and Psychology at the University of Calgary. Upon graduating, he spent a summer in Cape Town South Africa, mentoring young artists at a school for at-risk youth.
While in South Africa, Nathan became aware that the same social divides existed in Canada among Indigenous and marginalized youth as they did for younger South Africans. The South African approach to social change through the arts sparked Nathan's vision for The Freed Artist Society – a not-for-profit organization that positively impacted the lives of marginalized youth through arts-based empowerment programs.